Contact Officer
Tim Ungaro, Coordinator Library Resources
Contact Number
02 9330 6188
Location
Georges River Council, NSW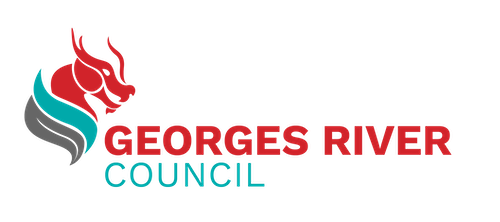 Librarian Diversity
Job No: GR3308 | Location: Hurstville
About Our Council
Georges River Council is a leading, people-focused organisation delivering outstanding results for our community and city. Our council is dedicated to helping protect our natural environment, providing vibrant public places, sustaining and developing a thriving creative culture and enabling people to move around the area easily. We offer access to a mix of housing options, create exciting job and business opportunities. We are experiencing exciting transformation, with numerous city-changing initiatives and projects underway. 
Library Services
Georges River Libraries have 79 staff working across our five libraries. All our staff are committed to and passionate about working with our local community to provide them with innovative and accessible resources.
Our public library purpose is to provide professional and open access to information as well as to provide a place for the whole community to come together to share ideas, knowledge and experiences. The way we fulfil our role has been and will continue to be transformed by the changing face of our diverse community as well as advances in online sources of information and digital opportunities. We will maintain a special focus on the principles of sustainability, accessibility and the professional development of our staff.
About the Opportunity
Georges River Council is currently seeking an enthusiastic and dedicated librarian to join our dynamic and busy library services team. The successful candidate will develop, deliver and promote library collections, services and resources that increase awareness of the positive value of cultural diversity; foster cultural dialogue; and support inclusion and participation of persons and groups from diverse cultural backgrounds. 
Permanent full time - 70 hours per fortnight
Salary from $71,397.13- $82,724.35 per annum plus 9.5% superannuation
Wellness perks including, free counselling, flu vaccinations, health-checks, gym subsidy and more
Deliver innovative services that promote and support our community.
Key Skills
Tertiary qualifications in Library and Information Science or a relevant discipline.
Demonstrated experience in implementing, promoting, delivering effective and relevant library services, programs and events for culturally and linguistically diverse communities encouraging literacy, creativity and lifelong learning.
High level customer focused approach to service delivery and sound knowledge of community engagement principles, processes, and current best practice methods.
Strong analysis and problem solving skills and experience in planning, developing and implementing plans and evaluating their success.
Strong presentation and public speaking skills, with the ability to write and present confidently to different audiences.  
If you would like further information on this role, please contact Tim Ungaro, Coordinator Library Resources on 02 9330 6188
If you have made a positive commitment to further your career and you possess the attributes located in the Position Description essential criteria, then please submit your application today! Ensure you provide responses and examples (where appropriate) to all required questions on the application.
Closing Date: 25th September 2020 11:30pm AEST
Georges River Council aims to be a leading, people-focused organisation delivering outstanding results for our community and city. We foster our values of Accountability, Professionalism, Unity and Honesty and take pride in promoting the image of Council in the community.
Georges River Council is committed to building a workplace culture that values diversity and inclusion.
We welcome applications from Aboriginal and Torres Strait Islander people, workers of all ages, people with disabilities, people who identify as LGBTIQ and those from culturally and linguistically diverse backgrounds.
Please note you must be an Australian or New Zealand citizen or a permanent resident or have unlimited working rights (with no Visa restrictions) in Australia to apply for this position.