Contact Officer
Tim Ungaro, Coordinator Library Resources
Contact Number
02 9330 6188
Location
Georges River Council, NSW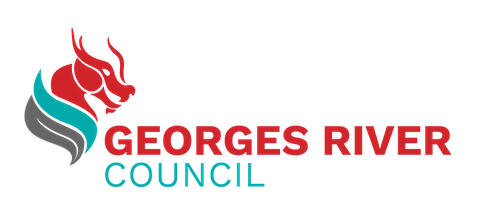 Library Officer Resources
Job No: GR211248 | Location: Hurstville
About Our Council
Georges River Council is a leading, people-focused organisation delivering outstanding results for our community and city. Our council is dedicated to helping protect our natural environment, providing vibrant public places, sustaining and developing a thriving creative culture and enabling people to move around the area easily. We offer access to a mix of housing options, create exciting job and business opportunities. We are experiencing exciting transformation, with numerous city-changing initiatives and projects underway. 
Library Services
Georges River Libraries are a place where people come together to share ideas, knowledge and experiences. It's a place where they can go to relax and escape, learn and be inspired. Our community can explore a range of books, manuscripts, photographs, films, maps and online resources as well as special objects our 'Library of Things'. From digital cameras and musical instruments, to international language books and unique local collections, you will discover a wide range of items to enjoy at the library. Our spaces are inviting, safe and accessible. From quiet reading rooms to busy media labs, making them ideal locations to discover, socialise and play. Our friendly team are on hand to help with any library and resourcing needs. Georges River Libraries are here to help inspire your world.  
About you
As the Library Officer Resources, you will contribute to the efficient and effective operations of Georges River Libraries by ensuring the delivery of high quality, customer focused library services, resources, programs and systems.  You will have had some working experience in library and information services as well as experience in implementing, promoting and delivering effective library services and programs. You must have a customer focused approach and strive to promote literacy, creativity and lifelong learning through your everyday workings.  
In return, this position provides the opportunity to be involved in a range of innovative public library projects, including the ongoing development of unique special collections, such as the 'Library of Things' and a brand-new Musical Instrument collection. The successful applicant will also be a key in facilitating local community content creation and will assist with the establishment of future collections of unique local content.
The ability to accommodate change, a drive for innovation and a desire to celebrate local creativity will all be key attributes for any successful applicant. 
About the Opportunity
Permanent, Full-Time - 70 hours per fortnight 
Salary from $67,800.68 - $78,557.20 per annum plus 10.5% superannuation
Contribute to innovative and unique library collections and programs
Located in Hurstville CBD – 5 minute walk from train station
Take advantage of Council benefits including:
- hybrid working arrangements
- wellness perks including flu vaccinations and free counselling
- ability to partake in council's Flex Fit Scheme including 9-day fortnight, based on operational requirements
- access to council leave entitlements including long service leave after 5 years
Key Accountabilities
Undertake rostered duties at all Georges River Libraries to meet customer expectation.
Provide support and instructional training to staff and customers in the use of library software, self-service kiosks, public computers, photocopiers and printers.
Deliver  and promote library and information services that meet the diverse needs and interests of the community, encouraging the development of literacy, creativity and lifelong learning.
Contribute to a responsive collection development practice by: developing and executing efficient, timely workflows; assisting in the review of collection profiles based on customer feedback; devising and delivering customer engagement programs.
Under the team leaders' direction, devise and implement efficient procedures using evidence based tools to ensure the collections are developed and maintained to a high standard.
Contribute to the development, implementation, promotion and delivery of readers' advisory programs through the use of innovative tools, platforms and best practice guidelines.
Contribute to the development and delivery of a range of collections that recognise and reflect the diversity of the Georges River community.
If you have made a positive commitment to further your career and you possess the attributes located in the Position Description, then please submit your application today. Applicants are asked to ensure that they provide responses to the targeted questions, failure to do so may result in your application not being considered.
If you would like further information on this role, please contact Tim Ungaro, Coordinator Library Resources on 02 9330 6188.
Applications must be completed and submitted via our website. Closing Date: Wednesday, 12 October 2022 at 11.30 PM AEST
Offers of employment at Georges River Council are contingent upon satisfactory results of a thorough background check.
Georges River Council aims to be a leading, people-focused organisation delivering outstanding results for our community and city. We foster our values of Accountability, Professionalism, Unity and Honesty and take pride in promoting the image of Council in the community.
We are committed to building a workplace culture that values diversity and inclusion, and welcome applications from Aboriginal and Torres Strait Islander people, workers of all ages, people with disabilities, people who identify as LGBTIQ and those from culturally and linguistically diverse backgrounds.
At Georges River Council we are committed to putting children first and championing child safety within our community. We actively advocate for the rights of children and young people and will uphold our commitment as a child safe organisation.
Please note you must be an Australian or New Zealand citizen or a permanent resident or have unlimited working rights (with no Visa restrictions) in Australia to apply for this position.