Contact Officer
Carol Moore
Contact Number
E: carol.moore@ipswich.qld.gov.au
Location
Ipswich City Council, QLD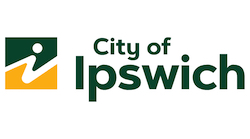 Library Programs Team Leader (2093)
About us
Neighbouring the Queensland capital of Brisbane, Ipswich is both the state's fastest growing area and oldest provincial city. It is a dynamic blend of rich heritage, proud communities, diverse landscapes and a lively energy all contributing to a region full of liveability and opportunity.
Ipswich City Council currently employs more than 1200 people and promotes a workplace culture built on our values of communication, collaboration, integrity, efficiency and leadership. Council teams operate across a range of industries delivering a wide range of services to the community, with one common purpose:
'To proudly enhance the quality of life for our community'
We achieve this by embedding our values in all that we do. Our high performing teams are making a positive difference in the community and you can be a part of history in shaping the future of this region, which is a catalyst for major growth.
About the role
As Library Programs Team Leader, you will be part of a dynamic and highly collaborative team responsible for the development, delivery and promotion of high quality and inclusive library programs, events and initiatives that support literacy, learning and connection across the Ipswich community.
You will also provide leadership to a high performing, creative and agile team in the operations and implementation of specialised programs and learning experiences with an emphasis on industry best practice, innovation and engagement with current and emerging technologies.
Some of your key responsibilities will include:
Building and sustaining relationships with internal and external stakeholders to facilitate collaborative programming and partnerships.
Exploring, recommending and implementing new library programs, initiatives and grant projects incorporating latest trends and technologies.
Developing creative and high-quality program and marketing content that promotes and elevates program attendance and ongoing engagement with library collections, spaces, services and emergent technologies.
Delivering Ipswich Libraries wide range of programs targeting individuals and groups across all ages, backgrounds and abilities in library branches, outreach locations and online environments.
Managing and reporting on budgeting and procurement within the team. 
Monitoring, evaluating and reporting on program outcomes.
About you
To be successful in this role you will have:
An excellent fit with our values of communication, collaboration, integrity, efficiency and leadership
Recognised qualification in Information and Library Studies (Librarian), or relevant tertiary qualification, and/or substantial experience to carry out the range of duties required.
Current Queensland C class driver's licence.
Working with Children Check – Issue of Blue Card and Positive Notice Letter (issued by the Queensland Government) or Exemption Card.
Proven leadership and people skills.
Substantial knowledge and experience in program development and delivery in a modern public library environment or relevant industry.
Demonstrated experience and skills in the use of existing and emerging technologies relevant to public programming delivery.
Passion for community engagement across all community sectors.
Excellent organisational skills and a demonstrated ability to manage competing demands, including the ability to set priorities and plan work to meet deadlines while maintaining a high degree of accuracy and attention to detail.
Highly developed communication skills (written & verbal) with the ability to develop strong working relationships both internally and externally.
A medical will be required due to manual handling requirements for this role. 
To view the full position description, click here
What's on offer?
This is a permanent full-time position, Level 5 with a salary commencing at $90,018 plus superannuation of up to 12.25%.
Joining Council as a key member of a team that is passionate and dedicated to building a positive, inclusive and constructive workplace culture
Genuine demonstrated commitment to flexible work
Four (4) weeks annual leave with 17.5% loading
Ongoing learning and development and career opportunities
A range of progressive health and wellbeing services
If you feel you are a good fit with our values and are passionate about enhancing the quality of life for the Ipswich community, then this could be the role for you.
How to Apply
Please submit:
a cover letter of no more than 2 pages describe how and why your skills and experience will assist Council to achieve the results required for this role
a resume of no more than 4 pages
Closing date: 2 December 2022, 4.30pm.
Please direct any related questions to carol.moore@ipswich.qld.gov.au
Successful applicants must be eligible to work in Australia and agree to provide information for pre-employment checks, if required for the position (which may include police record checks).
Ipswich City Council is an Equal Employment Opportunity employer. We are committed to building a diverse and inclusive workplace by supporting equal opportunities regardless of gender, culture, generation, sexual orientation or disability. We promote a respectful workplace culture that is free from all forms of harassment, workplace bullying, discrimination and violence.