Contact Officer
Kerry-Ann Prideaux, Library Customer Service Team Leader
Contact Number
02 9391 7944 during business hours.
Location
Woollahra Council, NSW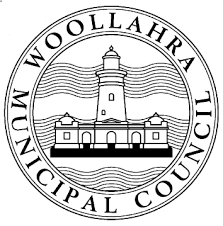 Library Trainee
Reference Number: S100-20-637
Closing Date: 28-06-2020
Employment Type: Temporary Full Time (Traineeship)
Vacancy Details:
12 month contract, 35 hours per week + RDO every 3 weeks
Salary up to $45,393.12 p.a. plus superannuation
Join the Woollahra Libraries team to kick start your Library career!
Woollahra Council is seeking an enthusiastic Library Trainee to join our Woollahra Libraries team and undertake a full time 12 month contract traineeship. 
You will be a self-motivated individual and have completed a School Certificate or HSC, but be otherwise unqualified (you must not have previously completed a university degree or TAFE qualification). You will be willing to work full time whilst undertaking the Certificate III or Certificate IV in Information and Cultural Services. In this position you will mostly learn on the job with the TAFE component both online and face to face at your selected TAFE campus.
In this entry-level role, as a Library Trainee, you will learn about all areas of Library Services from delivering high quality customer service, to assisting in the day-to-day operation of the library and participating in cross-team projects across the Library network.
Essential Criteria
• Willingness to enrol in Cert III or Cert IV in Information and Cultural Services.
• Cannot have previously completed a tertiary qualification, such as university or TAFE.
• Enthusiastic and personable approach to providing excellent customer service.
• Well-developed oral and written communication skills.
• Basic computer skills including Word, Excel and Internet services.
• Demonstrated ability to undertake the physical requirements of the position.
• Hold a current Working With Children check.
How to Apply
Apply on line by clicking the link below or got to http://www.woollahra.nsw.gov.au/council/employment/positions_vacant
You will be asked to demonstrate how you meet each of the selection criteria.
If you have a separate statement addressing the selection criteria, please upload it as a cover letter and simply refer to it in the online questionnaire.
You will be able to upload 2 documents only.
For information on applying for Council jobs, please refer to http://www.woollahra.nsw.gov.au/council/employment/recruitment_and_selection_process 
For further information about the role, please contact Kerry-Ann Prideaux, Library Customer Service Team Leader on 02 9391 7944 during business hours.
Our preference is for applications to be submitted online, however, we will accept hard copy applications addressed to Human Resources, Woollahra Council, PO Box 61, Double Bay, NSW, 1360.
CLOSING DATE:  Midnight Sunday 28 June 2020
APPLY
 
Woollahra Council is an equal opportunity employer committed to providing a working environment that embraces and values diversity and inclusion.  If you have any support or access requirements, we encourage you to advise us at time of application.  
We value:
Respect for people
Integrity and excellent performance
Professional, quality service
Open, accountable communication
[ View The Job Description (18 137930 Library - Position Description - Library Trainee - Customer Service - March 2020.DOCX) ]
[ Preview The Position Requirements ]
 
Note: Candidates using mobile devices are strongly advised to use a desktop computer to complete the application forms as they require extensive amounts of typing.