Contact Officer
Michelle Smith – Team Leader Cultural Services


Contact Number
T: 0447 167 389 or E: michelle.smith@chcc.nsw.gov.au
Location
Coffs Harbour City Council, NSW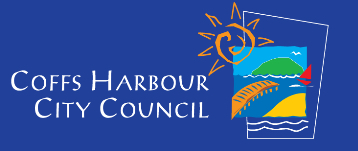 Service Leader - Libraries
Coffs Harbour, Australia | Reference: 6080147
With the completion of Yarrila Place due in 2023, what an exciting time to join the Cultural Services team!
Key Leadership Position - An opportunity to make a real difference!
About the Role
If you enjoy a challenging, diverse and evolving working environment which provides the opportunity to make a difference, don't miss this opportunity to be part of something great, implementing our award-winning Library, Museum and Gallery Strategy and taking the City's library services to the next level.
Council is currently building Yarrila Place, a new Cultural and Civic Space in the heart of the Coffs Harbour city centre, scheduled to be completed in 2023; cultural services within this exciting new building will include:
Central library over three floors with dedicated spaces for children and youth
Yarrila Arts and Museum, a museum and gallery with multiple exhibition spaces for permanent and temporary/touring shows
Interactive Arts workshop
Makespace
Digital Creative Studio
Learning Lab
Local Studies Room
Group study rooms
Reporting to the Team Leader Cultural Services, the Service Leader - Libraries is a key team leadership position, providing the opportunity to make a real difference to the community in which you live!
This position coordinates library services across three branches (Harry Bailey Memorial Library, Woolgoolga and Toormina), including library collections and outreach services to provide lifelong learning opportunities for Coffs Harbour Local Government Area residents and visitors through its library network and online channels. You will lead the Libraries Team in providing comprehensive, innovative library services, resources and initiatives.
About You
If you have a Degree or post-graduate qualification in Library and Information Services as well as experience in managing library services, we want to hear from you!
You will be highly collaborative with exceptional interpersonal and communication skills, a strong background in staff management, and experience in developing and managing library collections and providing client-focused services. You will have the ability to critically assess situations, resolve problems and balance competing priorities as well as have experience in leading change within a complex environment.
About the City of Coffs Harbour
The City of Coffs Harbour is leading change in the industry. The City is committed to the pursuit of excellence, which means we strive to deliver excellent services that are desired and valued by our community, now and into the future. We stand by the values of delivering excellence in our services through innovation, recognising that our customers are at the heart of what we do, supporting our people to provide them the scope to deliver outcomes, working together to seek solutions both internally and externally and being transparent and responsible in all that we do.
What We Offer
Full-time, permanent position of 35-hours per week
We encourage flexible working hours so that you can shape your work life balance
Other progressive benefits such as employee wellness programs, opportunities to purchase additional annual leave and salary sacrificing options
Salary
Starting salary of over $100K per annum + super
All other conditions of employment will be in accordance with Council's Enterprise Agreement and the NSW Local Government (State) Awards.
Enquiries
Michelle Smith - Team Leader Cultural Services
P) 0447 167 389 E) michelle.smith@chcc.nsw.gov.au
Applications
Please note: applications must be submitted via Council's Careers page and close 9pm AEDT on the closing date. Applications submitted via Seek or any other platform will not be accepted.
More details about the role can be found on Council's Careers page by clicking on Download PD
https://www.coffsharbour.nsw.gov.au/Your-Council/what-we-are-doing/Pages/Positions-Vacant.aspx
Coffs Harbour City Council is committed to the principles of employment equity and diversity and encourages applications from people of all ages and background
Applications Close: 18 Sep 2022 | Apply Now | Download PD | Request Callback
Please visit our Council Careers Page to review the position description and apply for this position: https://coffsharbour.recruitmenthub.com.au/Positions-Vacant/