Contact Officer
Alexia Tedmanson, Coordinator Library Programs and Marketing
Contact Number
02 9330 6202.
Location
Georges River Council, NSW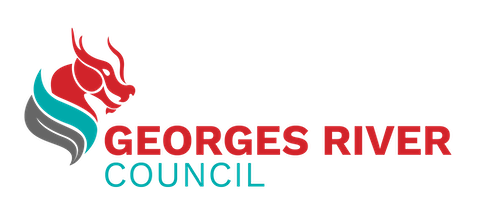 Team Leader Library Programs
Job No: GR210929 | Location: Kogarah
About Our Council
Georges River Council is a leading, people-focused organisation delivering outstanding results for our community and city. Our council is dedicated to helping protect our natural environment, providing vibrant public places, sustaining and developing a thriving creative culture and enabling people to move around the area easily. We offer access to a mix of housing options, create exciting job and business opportunities. We are experiencing exciting transformation, with numerous city-changing initiatives and projects underway. 
Library Services
Georges River Libraries employs approx. 65 staff who work across five libraries. All our staff are committed to and passionate about working with our local community to provide them with innovative and accessible resources.
Our purpose is to deliver professional public library services with open access to information and places for the whole community to come together to share ideas, knowledge and experiences. The way we fulfil our role has been and will continue to be transformed by the changing face of our diverse community as well as advances in online sources of information and digital opportunities. We will maintain a special focus on the principles of sustainability, accessibility and the professional development of our staff.
About the Opportunity
Permanent full time - 70 hours per fortnight
Salary from $79,559.72 - $92,181.87 per annum plus 10% superannuation
Wellness perks including, free counselling, flu vaccinations, health-checks, gym subsidy and more
Deliver innovative services that promote and support our community.
An exciting opportunity has become available for an experienced Team Leader Library Programs to join our dynamic and innovative Library Services team. The successful candidate will ensure the efficient and effective operation of Georges River libraries through the provision of quality library programs and services that meets the strategic objectives of the Library Service.
This role will promote the value of the library services and build relationships with key Library and Council stakeholders. The position includes the delivery of programs, loans desk tasks and roving duties at all Georges River Libraries as required.
Key Accountabilities
To develop, coordinate and deliver a broad range of library programs and events that promote the services and resources of the Georges River Libraries.
To promote, monitor, evaluate and report on Library programs, events and promotion campaigns.
In cooperation with relevant staff, develop, coordinate and implement strategies that improve access to Library services, resources and programs, including active participation in the library's Outreach Program.
To participate, as a member of the Library team, in the delivery of a customer focused service to the community.
Collaborate with the key stakeholders to develop an annual program of public programs, campaigns and events that promote the services, resources and programs provided by the Library.  
Qualifications, Certificates & Licences
Tertiary qualifications in the fields of Library & Information Science, Marketing & Promotions or other related field.
Driving Licence Class C (Car)
Current Working with Children check
Essential 
Demonstrated experience in the development, coordination, delivery, and evaluation of a broad range of library programs and events for adults including literacy, creativity, digital citizenship and lifelong learning.
Demonstrated knowledge of digital media technologies and online communication platforms such as social media and e-news and their application and effectiveness in promotional campaigns
Demonstrated analytical, time management, organisational, project management and creative problem-solving skills
Demonstrated experience in providing a quality customer focused library service.
Sound experience in direct supervision of an employee or team of employees or leading a team of professional or specialist staff on special projects or the delivery of programs
Must have received two doses of a COVID-19 vaccine prior to commencement of employment with Georges River Council, except where a medical contraindication certificate is provided.
If you would like further information on this role, please contact Alexia Tedmanson, Coordinator Library Programs and Marketing on 02 9330 6202. 
If you have made a positive commitment to further your career and you possess the attributes located in the Position Description, then please submit your application today. Applicants are asked to ensure that they provide responses to the targeted questions, failure to do so may result in your application not being considered.
Applications must be completed and submitted via our website. Closing Date: Monday 25 October 2021 at 11.30 PM AEST
Offers of employment at Georges River Council are contingent upon satisfactory results of a thorough background check.
Georges River Council aims to be a leading, people-focused organisation delivering outstanding results for our community and city. We foster our values of Accountability, Professionalism, Unity and Honesty and take pride in promoting the image of Council in the community.
We are committed to building a workplace culture that values diversity and inclusion, and welcome applications from Aboriginal and Torres Strait Islander people, workers of all ages, people with disabilities, people who identify as LGBTIQ and those from culturally and linguistically diverse backgrounds.
At Georges River Council we are committed to putting children first and championing child safety within our community. We actively advocate for the rights of children and young people and will uphold our commitment as a child safe organisation.
Please note you must be an Australian or New Zealand citizen or a permanent resident or have unlimited working rights (with no Visa restrictions) in Australia to apply for this position.