Contact Officer
Helen Mavropodis (Team Leader Adult Programs
Contact Number
(02) 9707 9709
Location
Canterbury Bankstown City Council, NSW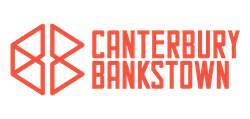 Team Member Local & Family History
Flexible- Full Time or Part Time opportunity
Work for an Employer of Choice who value their staff
Located in the city of Canterbury/Bankstown
We are currently seeking a Team Member to join the Adult Programs team to specialise in Local and Family History. 

Whilst this position will be located at the Bankstown Library and Knowledge Centre, you may need to work at other locations as required.

We will consider this position to be a Full Time or Part Time opportunity depending on the successful applicant. 

The Role:

To assist the Local & Family History Technical Specialists to plan, develop and deliver Local & Family History services, programs, projects and activities relevant to the Canterbury Bankstown Local Government Area.

Accountabilities:
Assist the Team Leader Adult Programs and Local & Family History Technical Specialists in providing Local & Family History services and collections
Assist in the planning, implementation and evaluation of programs related to Local & Family History
Train library users and staff in the effective use of relevant Local & Family History information tools and technologies
Participate in the development and evaluation of Local & Family History collections
Promote and encourage an interest in, and appreciation of, Local & Family History through presentations, activities, exhibitions, displays and publications, including partnerships with relevant institutions and groups

*Please refer to the position description for a full list of duties

Essential Qualifications and Experience
Eligible for membership of Australian Library and Information Association or qualifications or experience relevant to Local & Family History
Demonstrated strong commitment to delivering quality customer service
Demonstrated knowledge of Local & Family History collections and services. 
Knowledge and experience of databases, digital platforms and electronic resources relevant to history, community and related areas. 
Proven and well-developed research skills. 
Excellent organisational and time management skills, including ability to plan and coordinate multiple projects simultaneously. 
Demonstrated high level communication skills (written, verbal and interpersonal), including high level English skills. 
Demonstrated ability to work independently and efficiently in a fast-paced environment.
Demonstrated experience working effectively in a team environment, providing a positive, professional and co-operative approach to working with others.

The starting salary for this position is $63,205 (Grade D, Step 1) plus 10% Super. 
 
What's in it for you?
Opportunity to earn additional time off (Only applicable for the FT position) 
Access to Health and Wellbeing Programs 
Access to Training and Development Opportunities 
Work for an organisation who truly value our people

How to apply:

Applications must be submitted online by clicking the 'Apply Now' button below and creating login using your email address.

When submitting your application, make sure to address the Essential Criteria mentioned in the below Position Description in your covering letter.

Click on the link below to access salary information for all steps within the designated Grade.

https://www.cbcity.nsw.gov.au/council/about-us/careers/working-with-us

Please note: Successful applicants may be required to undertake a Criminal History Check, Medical and/or Working with Children check in accordance with the position.

We pride ourselves on being a workplace that actively seeks to include, welcome, and value the unique contributions of all people. We encourage people with a disability or culturally diverse backgrounds to apply.

Applications close at 11:59pm, Thursday 5 August 2021. 

For more information, please contact Helen Mavropodis (Team Leader Adult Programs) on (02) 9707 9709. 

For more information about CB City and other employment opportunities, follow us on LinkedIn - https://www.linkedin.com/company/city-of-canterbury-bankstown