Contact Officer
Samantha Leung - Team Leader Library eServices
Contact Number
0436 334 497
Location
Canterbury-Bankstown Council, NSW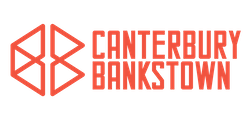 Technical Specialist E Marketing
Permanent Full Time Opportunity
Salary starting from $70,300 p/a + 9.5% super
Canterbury/Bankstown Location
We currently have a rare and exciting opportunity to join the Community and Cultural Services team at Canterbury-Bankstown Council as a Technical Specialist-Library eMarketing. This is your chance to bring your Digital Marketing skills to the table. 

The purpose of this role is to develop and coordinate eMarketing, facilitate effective online promotions of library collections, programs and services to drive visitation, participation and membership at all 9 Canterbury-Bankstown Library branches.

The position is full time, 35 hours per week, working Monday to Friday with the possibility of requiring a minimum of two nights per week and rostered weekend work. Library staff are required to wear a uniform, which will be provided.

The starting salary for this role is $70,300 p/a plus 9.5% Super. 

Key responsibilities include but are not limited to:
Plan, organise, implement and evaluate eMarketing strategies for the Canterbury-Bankstown Library Service, including but not limited to; social media presence, website, enewsletters, emails, online education and online forums/chat groups
Develop and regularly update the Library website in collaboration with relevant stakeholders to ensure effective online discovery and access 
Regularly manage the provision of information content for social media applications 
Monitor and up-date the Library's web presence to ensure content remains relevant, accurate and user-focused 
Positively and proactively collaborate with the Team Leader eServices, Coordinator Programs and Partnerships, Coordinator Branch Libraries and Council's Corporate Communications to promote library products, programs and services

*For a full list of responsibilities please refer to the Position Description (under Document/s above)

Essential Criteria: 
Tertiary qualifications relevant to the position or extensive hands-on experience in an eMarketing digital environment.
Experience in successfully developing, implementing and evaluating online marketing strategies and campaigns that focus on improving the accessibility and relevance of information and services to the community.
Demonstrated experience within marketing application and social media marketing software.
Experience with online analytics tools to determine effectiveness of marketing and where best to focus effort. 
Excellent project management skills with a proven ability to manage concurrent tasks and work to deadlines. 
Exceptional oral and written communication and interpersonal skills, including high level English skills. 
Excellent computer skills in using Microsoft applications such as Outlook, Word, Excel and PowerPoint. 
Demonstrated commitment to quality customer service through continuous improvement strategies 
Demonstrated ability to work independently and collaboratively with team members and library staff

What's in it for you?
Permanent Full Time Opportunity 
Located in the City of Canterbury Bankstown
Flexible work practices (Available from October 2020) 
Access to health and wellbeing programs 
Access to further training and development
Work for an award-winning organisation that will truly value your input

How to apply:

Applications must be submitted online by clicking the 'Apply' button below and creating a login using your email address. Please provide a current CV and a covering letter addressing each of the Essential Criteria listed above.

Applications close at 11:59pm, Sunday 12th July, 2020

For more information, please contact Samantha Leung - Team Leader Library eServices on 0436 334 497

Please note: Successful applicants may be required to undertake a Criminal History Check, Medical and/or Working with Children check in accordance with the position.

Canterbury-Bankstown Council prides itself on being a workplace that actively seeks to include, welcome and value unique contributions of all people. We encourage people with a disability or culturally diverse backgrounds to apply.

Please follow us on LinkedIn https://www.linkedin.com/company/city-of-canterbury-bankstown