Contact Officer
Jinru Zhu (Coordinator Branch Libraries)
Contact Number
(02) 9789 9401
Location
Canterbury Bankstown Council, NSW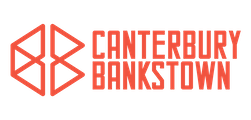 Team Leader - Branch Library
Permanent Full Time Opportunity
Leadership Opportunity
Flexible work practices
We currently have a rare and exciting opportunity to join the Community and Cultural Services team at Canterbury-Bankstown Council as a Team Leader Branch Library. This is your chance to bring your leadership skills to the table. 

The purpose of this role is to plan, develop, budget, implement and review Library Services with the Library Management Team to deliver a Library Service that meets the community needs and provide leadership and management of the Branch Library.

The position is full time, 35 hours per week, working Monday to Friday with the possibility of requiring a minimum of two nights per week and rostered weekend work. Library staff are required to wear a uniform, which will be provided.

The starting salary for this role is $80,743 (Grade G, Step 1) p/a plus 9.5% Super. Click on the link below to access salary information for all steps within the designated Grade: https://www.cbcity.nsw.gov.au/council/about-us/careers/remuneration-and-benefits

Key responsibilities include but are not limited to:
Support the Library Service Management Team by providing leadership and guidance with relation to people management processes including recruitment, development and performance improvement
Lead and supervise the lending services function of the library and co-ordinate rostering of staff within teams and/or in other teams when required
Establish, foster and maintain positive working relationships and communications with internal and external customers.
Modify, adapt and improve service delivery by maintaining an awareness of current trends in public libraries
Manage the service desk, respond promptly and positively to physical, electronic and telephonic patron enquires to ensure high level customer satisfaction and seek assistance from specialist library staff as required.
*For a full list of responsibilities please refer to the Position Description (available above under Document/s)

Essential Criteria: 
Tertiary qualification in Library and Information Science allowing professional membership of ALIA or other relevant tertiary qualifications appropriate to this position.
Working with Children Check
Class C Drivers License
Extensive knowledge of public library operations in a cross-cultural customer service environment with ability to developing and delivering Hight quality library & information services
Proven people management and supervisory experience in a public library or similar customer service environment in successfully leading, motivating and developing a high performing customer focused team.
Proven high level communication and interpersonal skills, including report writing, policy development, problem solving, conflict resolution and effective complaints handling skills and experience
Experience in marketing and promotion
Experience in monitoring financial resources
Experience in contributing, developing and implementing strategic and operational plans
Understanding of current issues and trends in the library industry
Knowledge of EEO principles, Privacy and Information Act
Experience in coaching, supporting and developing the knowledge of skills of team members
Desirable Experience;
2 years previous leadership experience
What's in it for you?
Permanent Full Time Opportunity 
Located in the City of Canterbury Bankstown
Flexible work practices (Available from October 2020) 
Access to health and wellbeing programs 
Access to further training and development
Work for an award-winning organisation that will truly value your input
How to apply:

Applications must be submitted online by clicking the 'Apply Now' button below and creating a login using your email address. Please provide a current CV and a covering letter addressing each of the Essential Criteria listed above.

Applications close at 11:59pm, Monday 5 October 2020. 

For more information, please contact Jinru Zhu (Coordinator Branch Libraries on (02) 9789 9401

Please note: Successful applicants may be required to undertake a Criminal History Check, Medical and/or Working with Children check in accordance with the position.

Canterbury-Bankstown Council prides itself on being a workplace that actively seeks to include, welcome and value unique contributions of all people. We encourage people with a disability or culturally diverse backgrounds to apply.

Please follow us on LinkedIn https://www.linkedin.com/company/city-of-canterbury-bankstown
2020 Position Description - Team Leader Library.pdf (597 kB) available above under Document/s
When applying for any Vacancies / Jobs please use: Internet Explorer 9 and above, Firefox, Chrome, Safari or Opera.
Please do not use Internet Explorer 8 or earlier versions.