Contact Officer
Kathleen Whelan 
Contact Number
(02) 8495 6468 during business hours
Location
Northern Beaches Council, NSW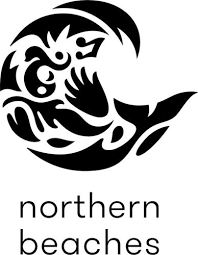 Librarian
Posted: 24 Aug
Closes: 07 Sep
Dee Why, New South Wales
Full-time
Description
Division: Community & Belonging
Business Unit: Library Services
Title: Librarian, Temporary - Full-time Role, 70 hours hours per fortnight
Salary Range: $73,980.03 to $85,977.64 per annum + super (subject to skills and experiences)
Stretching from Palm Beach to Manly, the Northern Beaches boasts more than half of all the beaches in Sydney and a population of more than 270,000. Northern Beaches Council was created in 2016 through the three councils of Manly, Pittwater and Warringah coming together to deliver the highest quality services to the community. Exciting new infrastructure projects and community programs have quickly demonstrated the positive impact the new council is having.
Role Purpose
The Librarian role is a key role within the Library Services Group. The Librarian provides the technical process knowledge and the advisory subject matter knowledge needed by the various customers of the Library. 
The successful applicant will be required to coordinate and perform a variety of functions which may include collection management, assisting customers to access collections both in hard copy and electronic formats, leading customer front of house functions and assisting with programs.
Key Responsibilities
Provide friendly and efficient customer service in a desk or concierge role
Provide high quality reference, information, and referral services to the public
Assist customers with accessing services or equipment, connecting their own electronic devices and in locating resources
Competently operate the library's computer equipment and software and other office equipment
Understand complementary services offered by other libraries, in particular the State Library NSW
Assist in the delivery of programs and events as required
Shelve items promptly and accurately; maintain shelves and stock in good order
Supervise, motivate and coach library staff, or volunteers as required
Operate as an effective member of the library team; planning and organising own work and the work of others to meet deadlines and priorities
Contribute actively to team meetings and attend Council training as requested
Keep up to date with policies and procedures relevant to the operation of the Libraries
Maintain own professional education and attend periodic refresher programs as required, and
Report and record any unsafe situations, emergency, hazard, incident or damage and deal with this in accordance with Procedures if carrying supervisory responsibilities at the time.
 
Please refer to the Position Description for more information.
There aren't many employers who offer career and lifestyle in a single package, but Northern Beaches Council does. We offer an attractive workplace, including:
genuine work-life balance and flexible working arrangements
employee wellness program and a range of lifestyle benefits
values based culture and a teams oriented working environment
a culture of supporting continuous professional development
high level of technological innovation and systems
How to apply:
Apply online and upload the following information
Click on the 'Apply' button to complete your online application.
You will have the opportunity to attach your resume and any supporting documentation.
Please read the Position Description. You will be required to respond to the selection criteria questions online when you apply. Your response to these questions should demonstrate how you meet the requirements of this role.
For further information, please contact Kathleen Whelan on (02) 8495 6468 during business hours.
Applications close on 07/09/2020