Location
City of Belmont, WA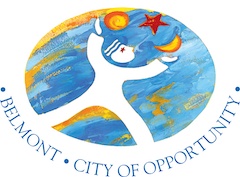 Library and Museum Assistant – Customer Experience 
Temporary 12 months 
Part Time – Minimum 45 hours per fortnight 
$55,993 - $67,845 pa pro rata 
With our new Library and Museum Hub soon to open, the City of Belmont is seeking a suitably experienced and passionate Library and Museum Assistant – Customer Experience, to assist in planning, developing and delivering exciting activities and programmes for our diverse community. 
Working Saturday and Sundays plus various shifts throughout the week, the ideal candidate for this temporary position will have exceptional customer service skills and relevant experience working within a library or similar environment. 
Key responsibilities of this position include: 
Assist with the planning, development and delivery of Library and Museum early childhood literacy programmes, youth and adult activities and educational programmes including outreach programmes and incursions as required. 
Ensure a high standard of frontline customer service is delivered to Library and Museum customers, and attend promptly to public enquiries relating to services and facilities offered in the Belmont Hub. 
Carry out circulation duties, including user registrations, loans, returns and shelving of library and museum materials. 
If you are a passionate team player who thrives on delivering engaging and innovative programs and activities to all members of the community and you meet the requirements of the attached Job Description, we would like to hear from you. 
Applications close Monday, 20 July 2020.