Contact Officer
Stephanie Hodgson
Contact Number
02 8757 9471
Location
Cumberland City Council, NSW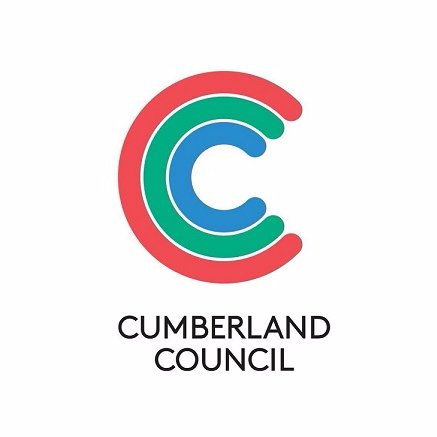 Library Team Member
Job No: CC220125 | Location: Merrylands
Permanent, part-time position working 35 hours per fortnight 
Opportunity to positively impact the Cumberland community
Opportunity to work across the Cumberland LGA. 
About the Organisation
Cumberland City Council, proclaimed in May 2016, is situated 20km west of Sydney and covers 72 square kilometres. Cumberland has a population of 240,000 residents, making it the fourth most populous Local Government Area in Greater Sydney. Cumberland boasts one of the most diverse communities in Australia with people from many different backgrounds and cultures living alongside one another.
Council's long-term Community Strategic Plan focuses on a commitment to social and cultural cohesion, the local economy, our natural and built environments and local leadership. As a member of our organisation, you will have an opportunity to drive community outcomes, programs and services and be part of a Council focused on being innovative, inspiring and delivering change.
Cumberland City Council adheres to the principles of a child safe organisation and is committed to the care and protection of all children and young people. Council has worked hard to fulfil its community's vision for Cumberland as a place where anyone can feel welcome, belong and succeed.
About the Opportunity
The Library Team Member is responsible for carrying out efficient and professional customer service duties to both internal and external library customers, including the delivery of programs and activities across Council's Libraries.
 The successful applicant will require:
Experience in a library or similar customer service environment
Well-developed literacy, numeracy and oral communication skills
Demonstrated ability to work well in a team
Experience in using computers and the internet in a professional environment
Council is committed to providing an accessible, safe and inclusive workplace for all. If you require additional support or any reasonable adjustments during the recruitment process, please let us know during the application process.
Cumberland City Council has a COVID-19 Vaccination Procedure, which requires all workers to have received the full recommended dosage of a TGA approved COVID-19 vaccination as a condition of employment. It is essential for applicants to advise Council of their vaccination status within their application.
All applicants who undertake an interview for this position will be required to produce their vaccination evidence at the time of their interview. Any applicants who are recommended for a position will be required to provide evidence of their vaccination status as part of the employment screening process.
Council fully supports the aims and objectives of NSW Child Protection Legislation, and associated provisions, and will implement all necessary measures to ensure a safe and supporting Council environment, which endeavours to promote child safe child friendly practices. It is essential for applicants to submit their WWCC number with their application. It is an offence under NSW legislation for barred workers to apply for or otherwise attempt to obtain, undertake or remain in child-related employment.
Download the position description here for more information. 
Salary: Employment is in accordance with the NSW Local Government (State) Award. This position is placed in Grade 6 of the Cumberland Salary Structure with a salary range of $30.52 to $35.09 per hour plus superannuation.
The commencement salary will depend upon the successful applicant's qualifications, experience and competencies.
Conditions of Employment: This is a permanent, part-time position, working 35 hours per fortnight as listed. 
Week 1
Saturday 9am – 4pm, 6 hours Wentworthville
Sunday 2 pm – 5pm, 3 hours Wentworthville
Thursday 4:30pm – 8pm, 3.5 hours Granville
Friday 9am – 5:30pm, 7.5 hours Granville
Week 2
Saturday 9am – 4pm, 6 hours Wentworthville
Monday 3pm – 8pm, 5 hours Granville
Thursday 4pm – 8pm, 4 hours Granville
This position will be located at Council's Granville and Wentworthville Libraries, however may be required to work across any branch of the Cumberland City Council Library Service.
All final applicants for this position will be requested to provide evidence of their COVID-19 vaccination immunisation record as part of the recruitment process.
Benefits:
Leave entitlements, including annual, personal and parental leave (where applicable)
Access to Council's Educational Assistance Program and professional development opportunities
Health and Wellbeing Program
Access to Council's Fitness Passport program and pools.
Enquiries: Telephone Stephanie Hodgson on 02 8757 9471 for further information.
Position number: ES0592
Closing date: 11:30pm, Sunday 20 February 2022
Apply here