Location
Lithgow City Council, NSW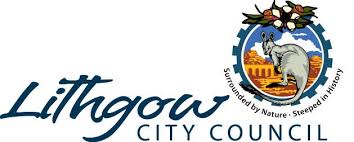 Casual Library Assistant
Job No: LCCNSW3547
Location: Lithgow
About the Opportunity
Lithgow City Council has a Casual position available for a motivated and enthusiastic person within their Libraries, as a Library Assistant. 
Reporting to the Library Team Leader, the Library Assistant is responsible for duties relating to the daily operations of the Lithgow, Wallerawang and Portland Libraries.
Specific duties and responsibilities for this position include but are not limited to:                
Provide excellent customer service, including circulation, reference and local studies services, as rostered
Shelve returned items with attention to accuracy
Participate in the team effort to strictly shelf tidy library resources
Participate in the team effort to process and maintain library resource materials, including covering and repairs
Assist with accessioning new materials
Other suitable duties as directed
This role requires that the successful applicant hold a current C Class Drivers Licence.
To be considered for this position you MUST address the Criteria. Applications that do not address the criteria will be automatically ineligible.
For the full position description and selection criteria, Click Here
About the Benefits
If you are looking for a change of lifestyle, a new adventure, or to take the next step in your career, this is the role for you.
Lithgow City Council is offering an hourly casual rate of $34.60 to $38.25 dependent on skills and qualifications.
You will enjoy working within a friendly and supportive environment where your hard work will genuinely be appreciated.
If you're looking to join a dedicated team committed to making a real difference - APPLY NOW!
Applications close at 4pm on Friday 27 March 2020.
*Council Employees who contact/canvass elected Councillors regarding vacant roles will automatically be disqualified from eligibility for those vacant roles.* 
About the Organisation and Area
Lithgow is located on the western edge of the majestic Blue Mountains, and is a Sydney metro satellite. Lithgow offers a truly unique lifestyle and is at the start of an exciting transitional period to harmonise its urban, industrial, and rural qualities that are unmatched.
Lithgow is a city looking to the future to pursue its vision of sustainable economic development and community harmony.
Lithgow City Council is a member of WSROC.