Associate Membership of Public Libraries Australia
Associate Membership of PLA is available to any business or entity that services Australian Public Libraries e.g. Library Suppliers
An annual fee of $180 ex-GST for Associate Membership of Public Libraries Australia, includes the following benefits:
Display of your business logo and links to your website
Free advertising / sponsored content in PLAs weekly eNewsletter (4 times per year)
A 'hit rate' report on any advertised or sponsored content sent out via our eNewsletter
Free recruitment advertising 
Use of PLA logo and membership on your website / emails
To join or to find out more please contact Roger Henshaw our Executive Officer
Our Associate Members
innovative (Part of Clarivate)
Innovative, the global leader in library management solutions, creates connections between thousands of libraries and their communities. We offer comprehensive solutions for library management, discovery, collection management, and digital resources, integrating with the workflows and software you use today.
Libraries have been reshaping their materials, services, programs, and marketing for over a decade but never more so than in the past year. Technology from our day-to-day lives – ecommerce, two-day shipping, voice commands – have influenced staff and patron expectations for library solutions. That's why Innovative is committed to building a user experience that evolves with the users - library staff, patrons, donors, and citizens. Innovative is investing in library solutions that offer simple and striking user experiences.
Vega, our newest product, is an ultramodern platform built from the ground up to maximize engagement with collections of all types, helping public libraries strengthen and advance their essential role in communities across the world. Vega Discover was developed in partnership with global leading libraries to create a fluid patron experience and it's already being used by early adopters across the U.S.
With over 40 years of experience, Innovative offers one of the most comprehensive portfolios of library automation products on the market today, serving academic, public, national, corporate and special libraries and consortia. Headquartered in Emeryville, California, Innovative has a global presence—serving thousands of libraries in 66 countries and offices worldwide.­­
Key links:
Library AV & Large Print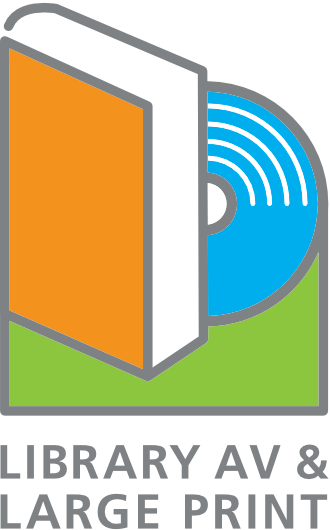 Library AV & Large Print is an Australian owned and operated supplier of DVD, CD, Audio Book, Dyslexic Print and Large Print to Australian Public and School Libraries and Private Institutions like Nursing Homes, Retirement Villages and Preschools. We are dedicated to our customers and provide the highest quality service and up to date product. Established in 2005, Shane and his team relish any challenge presented to them.
In addition to product and associated services for our supplied product, we are also the cataloguing and processing agents for a number of other companies including Phoenix Library Services, Sydney Books Online, Robert Glynn, Abbey's Bookshop, The Bookshop Darlinghurst, Dymocks and Books Kinokuniya.
Knosys' Libero Library Management Solution
Knosys' Libero – provides you with an all-in-one cloud-based solution for managing your library, your collections and interactions with your users. Renowned and valued in public, academic, corporate and special libraries, Libero is a powerful library management solution that brings all your resources together in a single system.
For more than 35 years, we have successfully supported the changing needs of libraries. We have empowered many major library projects, facilitated new information management services, helped overcome new challenges with smart technological progress and responded to changing customer service expectations.
It's the reason Knosys acquired Libero in 2021, to add to its portfolio of SaaS software solutions designed to provide a reliable, fast, flexible, innovative, and secure solution to all libraries to enable you to harness state-of-the-art technologies and integrations that provide the greatest value.
Knosys' cloud-based solutions cater to providing a compelling, integrated and innovative solution by centralising everything that's important to your library. Supporting your library needs, every day.
Learn more about what Libero can do for your public library here.
MDM Entertainment Pty Ltd
MDM Entertainment has been working exclusively with Australian public libraries since our establishment in July 2008. Our company specialises in the supply of Audio Visual materials with or without complete shelf-ready servicing.
As well as specialising in the supply of CD, DVD, Blu-Ray and Audio we have expanded our range to also include a range of Streaming Services, Online Learning Resources, Learning Devices and Console Games.
MDM Entertainment is now recognised as the preferred supplier of AV materials to the Australian library market. We have the experience, knowledge, understanding, staffing and systems to be the complete solution for all your AV collections.
MDM Entertainment is also fortunate enough to be the Australian exclusive public library distributor for several film and Audio Book labels. Along with having complete access to all open market titles and educational only titles this would ensure that by engaging with our company your library service would receive the most comprehensive range of AV materials.
As our customer base is made of up State and Local Government departments we understand the importance of creating cost savings benefits and efficiencies to our customer base. Our ongoing investment into the Australian public library trade will ensure that over the future years we will continue to develop systems, processes, staff and product ranges that as a result will deliver a service that will stay relevant to a progressing landscape that is Public Libraries.
Contact us here
T:  (02) 4732 3480 | E: admin@mdmentertainment.com.au
Roger Henshaw Consultancy Services

An Australian owned and operated Library Consultancy service established in 2006.
Roger Henshaw Consultancy Services provides a broad range of coaching, mentoring and consultancy services for Australian and New Zealand Public Libraries.
Read more about us here or contact us here