Location
Queensland Public Libraries Association, QLD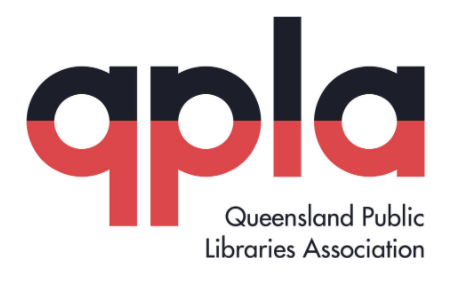 Expression of Interest - Executive Officer
1.      Scope
Expressions of interest are invited for the supply of administrative services for the Queensland Public Libraries Association (QPLA) as per the attached specification.
2.      Process
Please complete and return an Expression of Interest via email to: secretary@qpla.asn.au                   
Expressions of Interest must be received by Friday 5 February 2021.
3.      Evaluation Process
Expression of Interest applications will be evaluated using the following criteria:
Technical skills and knowledge

Relevant experience

Relevant timeframes for completion of work
Respondents are required to supply sufficient information to allow for QPLA to make a considered evaluation of the Expression of Interest. Applicants must provide a two page response to the criteria under the following areas – technical skills and knowledge, relevant experience, relevant timeframes for completion of work and fee schedule.
In addition to providing responses to the criteria please provide a resume that includes the name and contact details of two referees able to comment on your experience with similar work. Please include their name, address, telephone and email.
About QPLA
Queensland Public Libraries Association is the peak representative body for public libraries in Queensland. QPLA liaises with key stakeholders and decision makers on current issues; arranges training and networking opportunities for members; markets the role and value of public libraries and facilitates cooperative projects.
Administrative Services Responsibilities include:
Core Skills
Provision of administrative support to the Board;

Minuting of meetings;

Preparation of correspondence as required;

Preparation and distribution of regular communication to member libraries;

Preparation of agendas in consultation with the Secretary;

Support with the coordination and administration of events and activities; and

Maintenance of Association records and register of members.
Following skills highly regarded
Development of content and contribution of ideas for the creation and curation of digital content;

Use of social media tools; and

Maintenance of Association website.
Please provide information in relation to the following criteria:
Technical skills and knowledge:
High level oral and written communication skills relevant to the preparation of minutes, correspondence, spreadsheets, reports and other documents;

Good working knowledge of WordPress and/or similar web platforms;

Knowledge of the fundamentals of records management and archival processes;

Ability to work across multiple media platforms – social media;

Ability to acquire knowledge of contemporary public library practice;

High level planning and organisational skills with the ability to focus on detail and meet deadlines; and

Ability to select and exercise an appropriate range of analytical, problem solving and investigative skills / techniques as required.
Relevant Experience:
Recording of minutes of meetings and preparation of meeting agendas;

Website maintenance;

Use of a wide range of social media tools;

Preparation of e-newsletters;

Experience in coordination and administration of conferences, events and activities.
Relevant timeframes for completion of work
Please indicate timeframes for completion of items including: 
Minutes following meetings;

Updates to website and use of social media tools; 

preparation of e-newsletters;

Rewriting and editing print and digital copy to improve readability;

General correspondence as required; and

Response time to QPLA committee members.
Visit the QPLA website