Contact Officer
Coordinator Library Operations and Customer Experience, Barbara Cotton
Contact Number
08 8930 0202
Location
City of Darwin, NT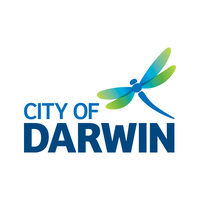 Community and Customer Liaison Officer
Darwin, Australia | Reference: 5548388
City of Darwin is a dynamic organisation serving a large and diverse community; we are not your usual; we are upbeat, resourceful and determined. At City of Darwin, our people are our most important asset and central to achieving our exciting and ambitious Darwin 2030 Strategic Plan - City for People City of Colour.
City of Darwin Libraries deliver services to a resident population of 82,886 as well as large numbers of temporary residents, travellers and visitors. The four library branches employ approximately 36 staff who service nearly 500,000 visits per annum, maintain a collection of 80,000 items and provide programs and activities that are attended by 37,000 people. Our Libraries provide a free, safe place to access information; relax out of the weather, charge devices, access free Wi-Fi and use computers.
About the Opportunity
Community and Customer Liaison Officer is responsible for the day-to-day administration of the library, ensuring that high standards of library services are provided and enable equal access for all members of the community to our libraries.
The key service delivery of the role includes, but not limited to:
Ensure Library customers are provided with a positive, proactive and responsive customer service experience
Be the first respondent to escalate issues, including customer service and maintenance issues
Action the administrative functions of the library, including liaison with property management, cleaning and security services
Mentor and train the Community & Customer Liaison Assistants and other workplace participants in the application of library procedures and customer service requirements
Assist with the planning, coordination and implementation of marketing and promotional programs at the library
Be flexible and adaptable to working in various work locations throughout the municipality as needed to perform the role effectively
Ensure your personal health and safety and that of others in the workplace
You will be required to do evening and weekend shifts at different libraries.
To be considered for the role you will have:
Certificate IV in Library and Information Services or a relevant related discipline such as education, community development or Customer Engagement and/or equivalent experience.
Minimum of two (2) years of experience in a similar role.
Current NT Working with Children Clearance (Ochre Card).
For full details of the position including other essential and desirable requirements, please refer to the position description.
The Full time position has a base salary of $76,319.00 per annum plus superannuation.
In addition to your base salary, you will also be entitled to six (6) weeks annual leave, fifteen (15) days personal leave and other entitlements.
For further information regarding this position, please contact our Coordinator Library Operations and Customer Experience, Barbara Cotton on 08 8930 0202
The vacancy closes at 5 pm Monday 12 July 2021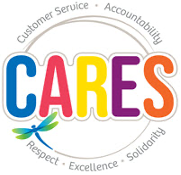 The City of Darwin is an equal opportunity employer. All qualified applicants will receive equal consideration for employment. We encourage people of Aboriginal and Torres Strait Islander background to apply.
As part of Council's recruitment process, applicants may be required to undergo pre-employment assessments, such as a Medical Assessment, National Police Check and Psychometric Assessment.
Applications Close: 12 July 2021